Cumbria Youth Alliance have teamed up with Embrace Resilience to offer a full range of online modules to young people aged 14 -24, volunteers and staff members within Cumbria working with children, young people and families.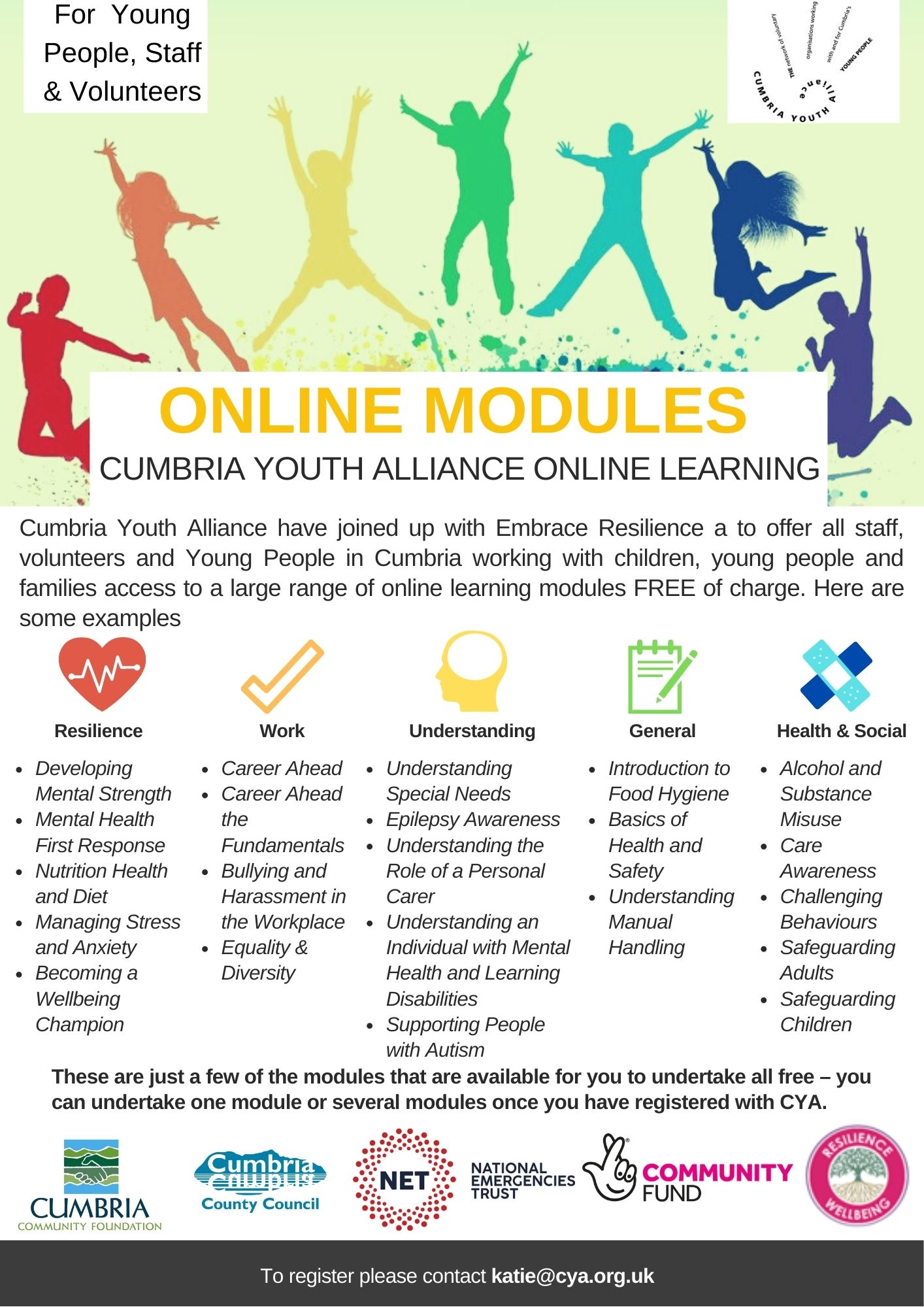 You can use these online modules to update skills and knowledge, access training that may have been cancelled due to COVID-19. Improve capacity building within your organisation and introduce staff to new learning methods.
Example modules (this is only a few of the modules available please click here to see the full list https://embraceresilience.com/library-accredited-learning-modules/):
Compliance Training
COVID-19 Infection Control
Data Protection
Equality and Diversity
First Aid
Safeguarding
Fire Safety
Mental Health Act and many more...
Awareness and support
Supporting people with Autism
Learning Disability Introduction
Supporting People with Down Syndrome
Understanding an Individual with Learning Disabilities
Awareness of Alcohol and Drug misuse
Understanding Challenging and Difficult Behaviour and many more...
Line Managers and staff
Supporting Carers at Work: A Line Managers Guide
Self-Directed Support
Bullying and Harassment in the Workplace
Understanding Employment Responsibilities & Rights at Work
Asset Based Community Development and many more...
If you are interested in any of these modules please fill in this Registration Form and send it to katie@cya.org.uk
You will then be issued a username and password. Please then log in here to select your module or modules http://www.embrace-learning.co.uk/LMS/