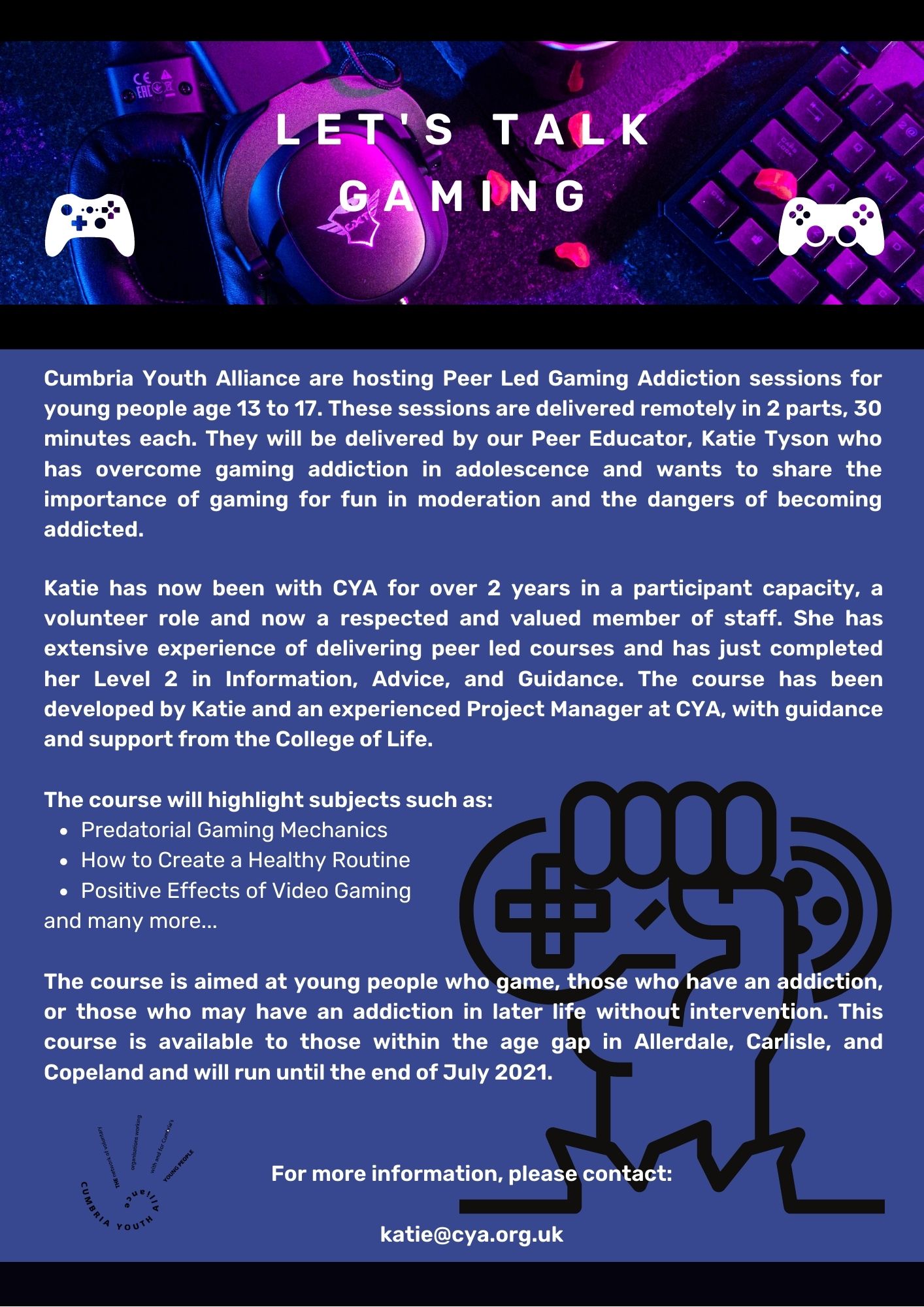 PDF download available here
---
Cumbria Youth Alliance will be delivering an online Peer Led course for young people aged 13-17 on Tackling Gaming Addiction starting on 26th April 2021 and will continue until the end of July 2021.
Schools and Youth Groups can book blocks if you have groups of up to 10 who would like to attend.
If you think you have young people in your school or youth group that may be struggling with, or at risk of struggling with a gaming addiction. Please contact katie@cya.org.uk for more information!