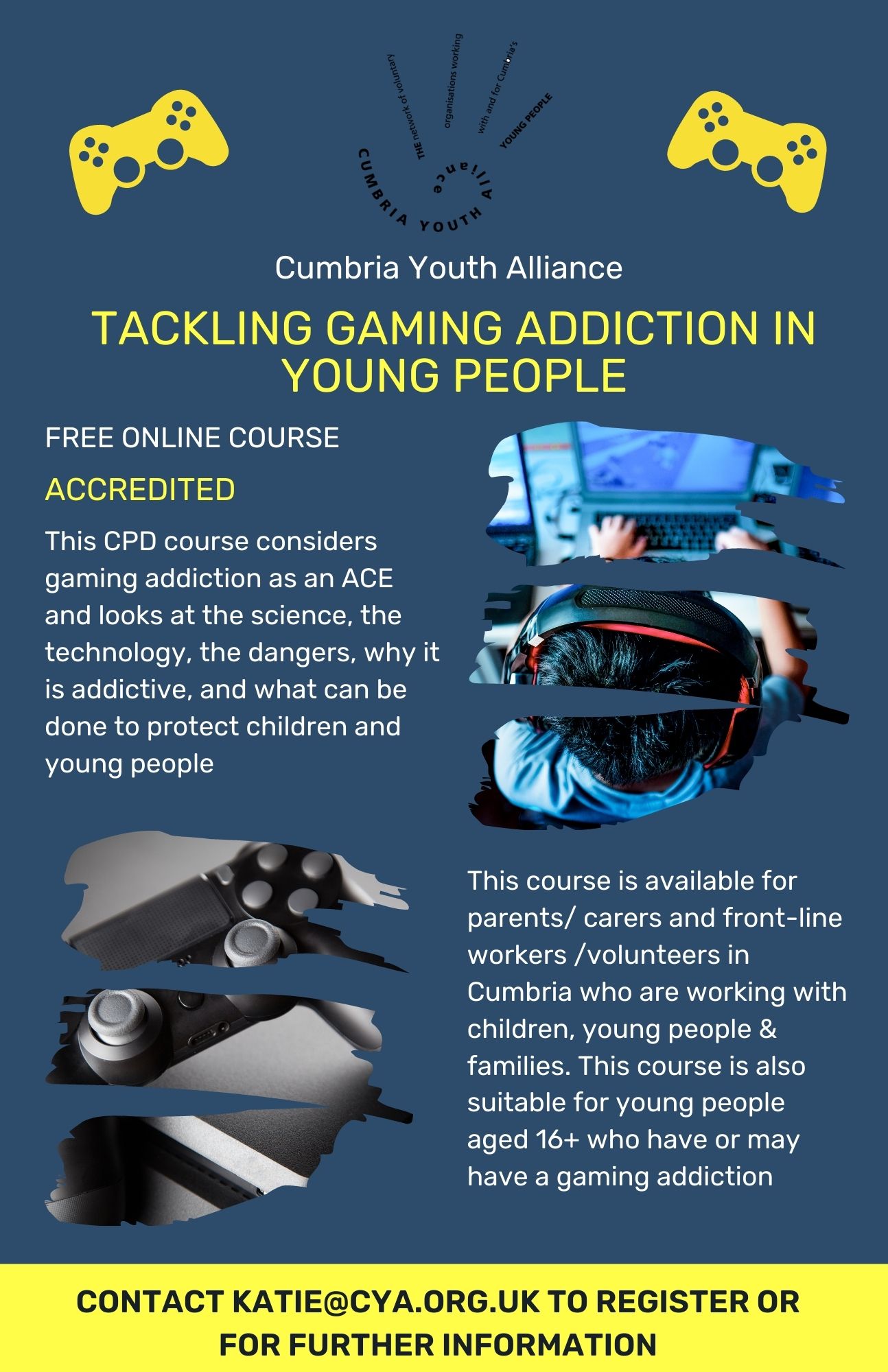 Gaming is now listed by the World Health Organisation (WHO) as a 'potential' addiction (Gaming Disorder) in the International Classification of Diseases.
You may feel as though you are helpless as you watch your child/young person struggle with gaming addiction.
Have you been concerned about this problem?
Have you struggled to combat the gaming addiction in a child or young person, only to be left feeling like you are fighting a losing battle?
Have you had children falling asleep after they have been gaming in the early hours?
This course is designed to educate you and also arm you with the knowledge and understanding you will need to help the children/young people you are supporting to potentially vulnerable to the gaming industry and its lure to the 'online world'.
This course is FREE to parents/carers & front-line workers/volunteers who work with children, young people and families in Cumbria.
Please download and complete the registration form above and return to katie@cya.org.uk