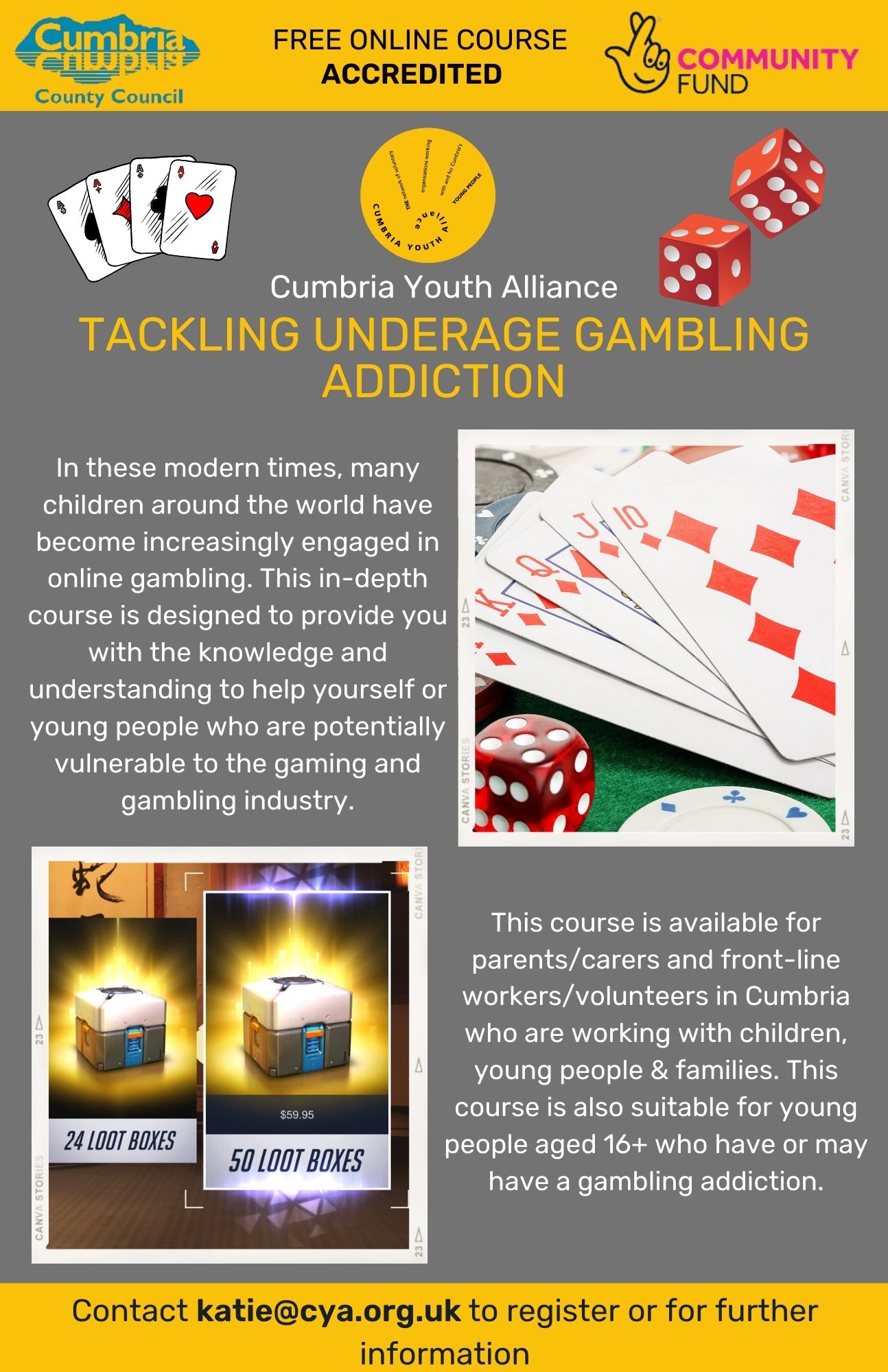 In these modern times, many children around the world have become increasingly engaged in online gaming and gambling, and this is now recognised as being a potentially addictive activity.
Parents, volunteers, educators, and carers need to understand that underage gambling has moved on from basic card games, and one-armed bandits, or the older games such as shove-a-penny, and other playground betting games.
Have you been concerned about this problem?
Have you struggled to combat underage gambling, with a child or young person, only to be left feeling like you are fighting a losing battle?
Have you noticed payments going out of your accounts, that you did not authorise?
This in-depth course is designed to educate you and provide you with the knowledge and understanding, you may need yourself, or to help children and young people who are potentially vulnerable to the multi-million pound gaming and gambling industry.
This course is FREE to parents/carers & front-line workers/volunteers who work with children, young people and families in Cumbria.
Please download and complete the registration form above and return to katie@cya.org.uk