During the last few weeks, organisations supporting young people throughout Cumbria, have been working collaboratively to put an online resource together to support our next generation, their families and workers. We will be adding to this regularly and if there are any emerging topics, information or learning needs we will develop or find resources to support.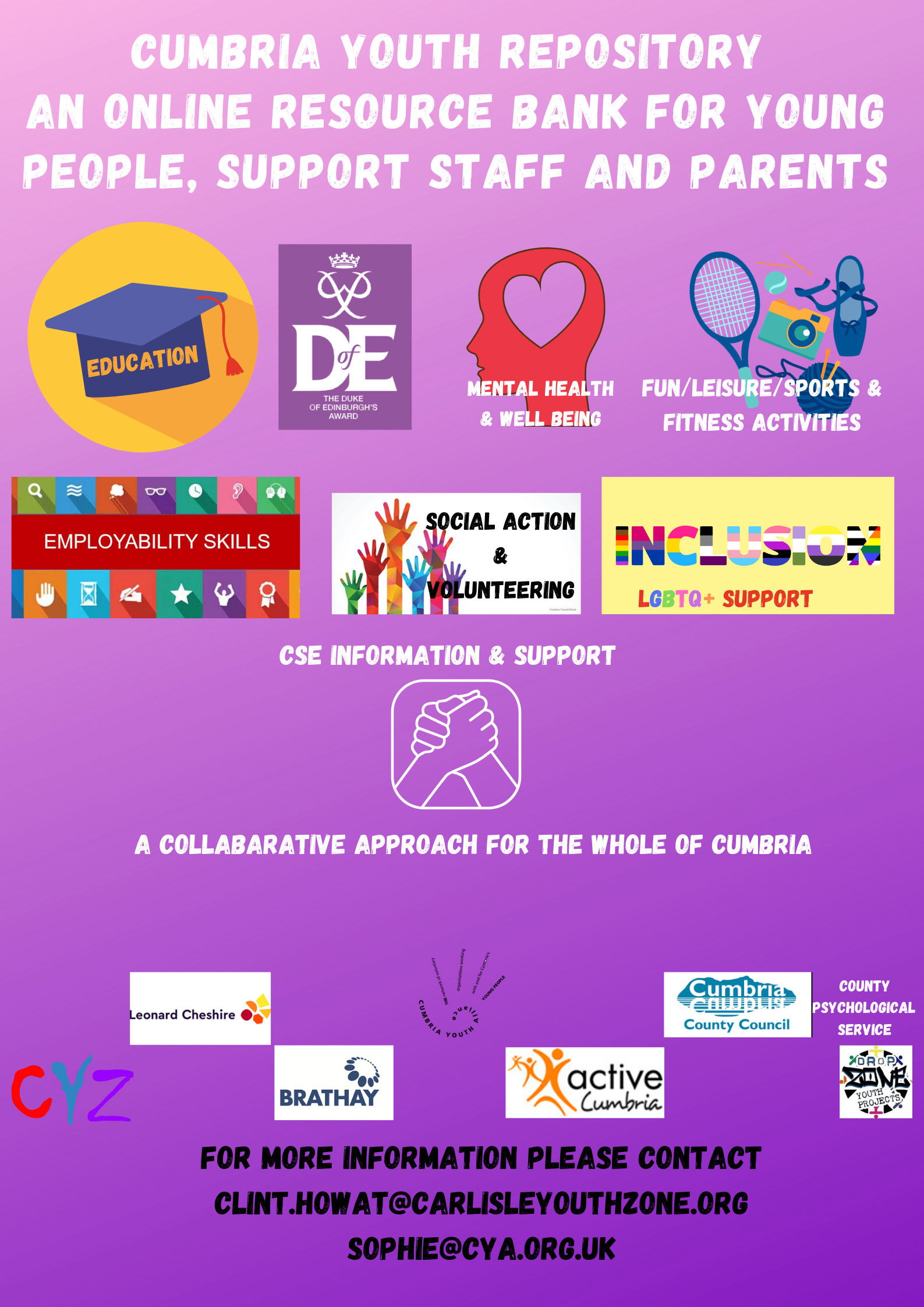 Please click Cumbria Youth Repository to access.
If you are an organisation with resources, activites or guidance that you feel would be useful in here please email clint.howat@carlisleyouthzone.org or sophie@cya.org.uk with the resources.