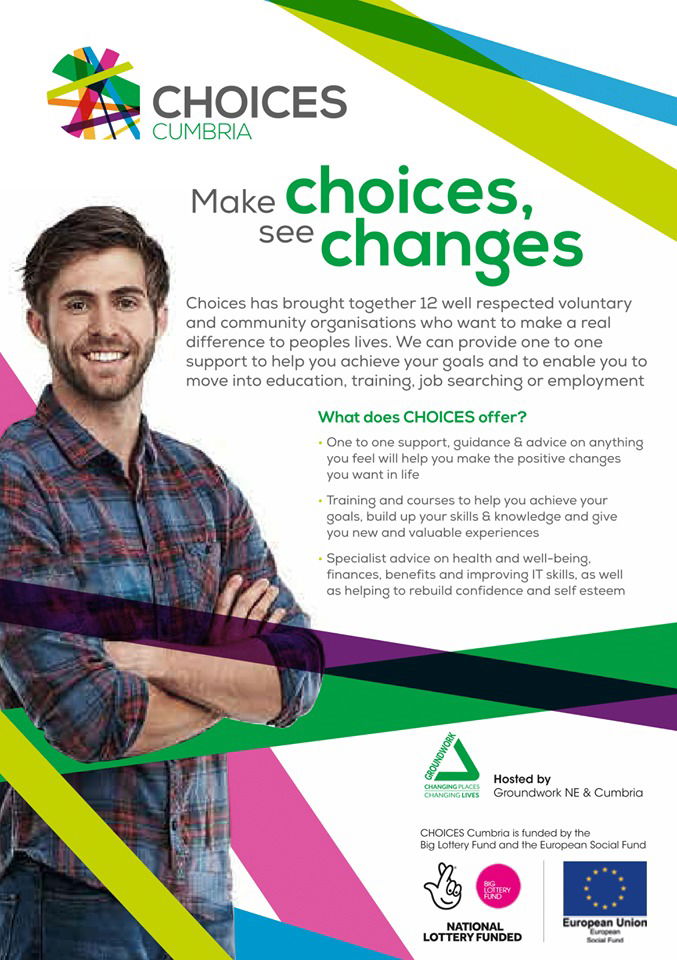 This programme is led by Groundwork NE& Cumbria. Cumbria Youth Alliance is one of the main partners delivering on the CHOICES programme. We provide specialist services for participants 15-24 years old in Allerdale and Copeland. Cumbria Youth Alliance help to support young people to improve their skills, access training, volunteering and work experience opportunities.

Our Key Workers provide one to one support to help educational development and further training opportunities, increasing employability skills with participants to enable them to reach their full potential.
To make a referral please click here
If you want to know more about this project call the team on 01900 603131
Gary@cya.org.uk or Anna@cya.org.uk for Allerdale
johnd@cya.org.uk for Copeland

Big Lottery Community Fund and European Social Fund, Hosted by Groundwork NE & Cumbria.