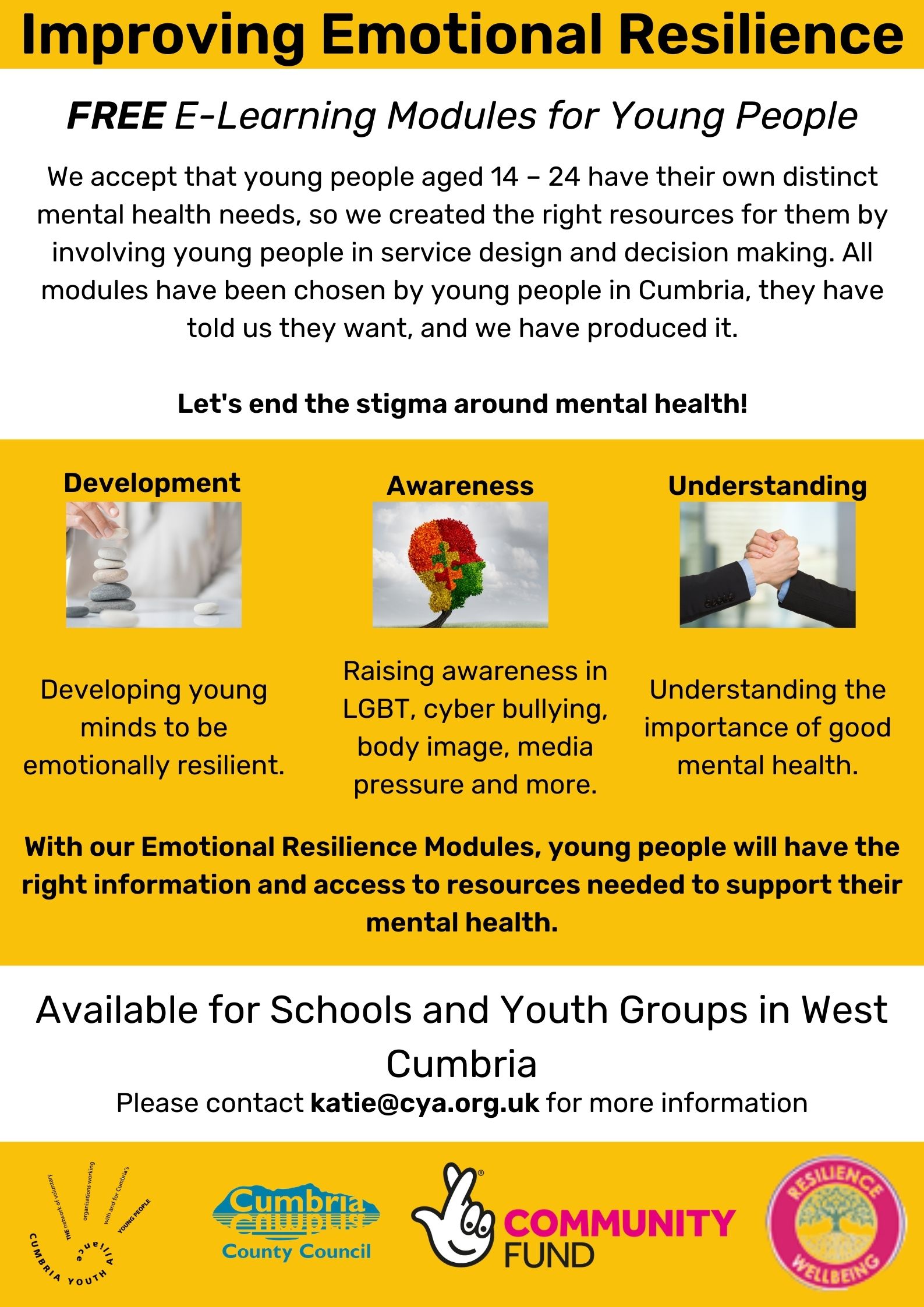 These online modules are available free of charge to schools and youth groups all you need to do is register as a youth group or school and make young people aware of the learning opportunity.
Poor mental health is closely related to many other complex and interdependent health and social concerns for young people, including educational achievements, employment, family, relationships and substance misuse.
We accept that young people aged 14 – 24 have their own distinct mental health needs, so we created the right resources for them by involving young people in service design and decision making. All modules have been chosen by young people in Cumbria, they have told us they want, and we have produced it.
Healthwatch Cumbria recently surveyed 1077 young people aged 11 – 25 around mental health, the key message from the young people was "to make it easier for young people to access support and more online support should be readily available". With our emotional resilience modules young people will have the right information and access to resources needed to support their mental health.
Current modules cover
Mental Health
Cyber Bullying
Body Image (key concern for young people according to Healthwatch Cumbria 2018)
LGBTQ+
Social Media Pressures
Risk Taking Behaviour
Where To Go for Support
If you are interested in registering your school or youth group please click here Client Registration Form.docx to download a registration form and send it to Sophie@cya.org.uk .
The process to set up is straightforward and each young person who completes the modules will receive a certificate.
Recommended for ages 11 - 14
If you want to know more about this project call the team on 01900 603131.
Alternatively, you can email Sophie@cya.org.uk or katie@cya.org.uk